Standing lamp shades
The standing lamp shades have 41 mm holes on the bottom to fit the IKEA lamp bases and are open on the top.
Most of them have a design pierced into the sides AND the bottom for multi directional shadow casting.
Standing Lamp Shades can also be used as candle holders.
Also available for purchase in the the Ornament section, are flowers made from cans and lids that not only look great hanging in the window or in a tree, they make great toppers for the Standing Lamp Shades to put shadows on the ceiling!
Prices range from $18-32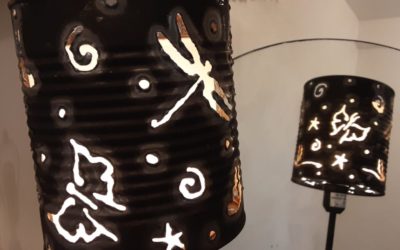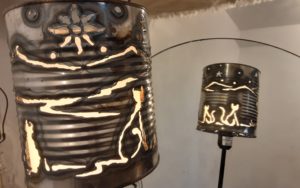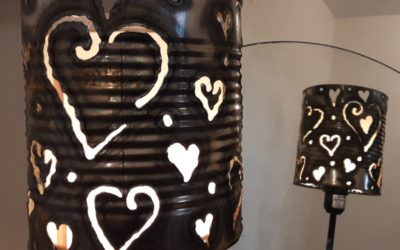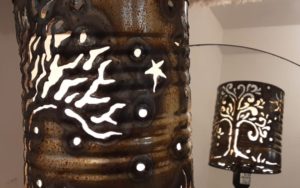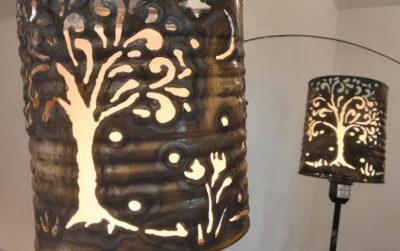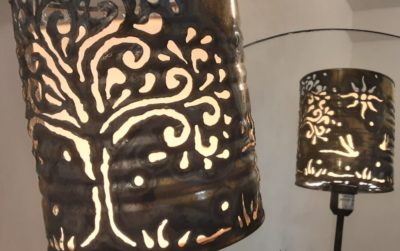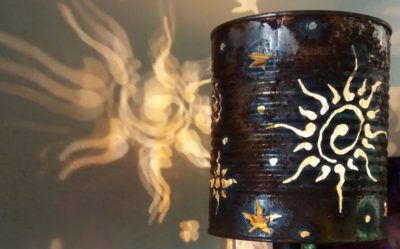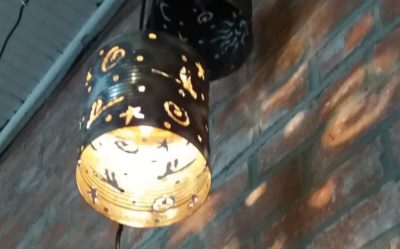 Purchase Through Mail Order
Although our store is currently closed, we are still accepting orders by phone or text. Call or text me for up to date availability and questions about payment. Thanks for your support! – Sam